BK Aerospace currently has two locations:
Our home base, conveniently located just off Alabama Hwy 69 in Arab, AL, occupies over 75,000, climate controlled, access controlled square feet. This includes over 45,000 square feet of manufacturing space, 11,500 square feet of office space, and a 12,500 square foot paint facility. The headquarters has four manufacturing bays, two bays with 18 foot ceilings and two trailer docks, one middle bay with a 23 foot ceiling and 5 ton overhead crane, and our newest bay, constructed in 2013, contains our Cincinnati 5 axis gantry milling machine and 7.5 ton overhead crane.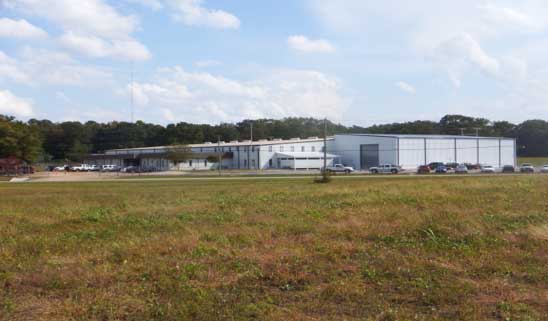 Our second location is in the NASA Michoud Assembly facility in New Orleans, LA. BK Aerospace is currently a tenant at the facility, and has access to over 2 million square feet of access controlled facilities, storage, and land. MAF has a list of state of the art equipment, with 40 foot ceilings, a network of overhead cranes, and convenient access to port, rail, or interstate. It is a NASA secured facility, and we are both ISO 9000 and AS 9100 certified inside MAF.